Enhance and Protect Your Boat
Enhance and Protect Your Boat
Enhance and Protect Your Boat
Revolutionize Your Waterfront Experience: Enhance and Protect Your Boat
With the rise in boat ownership, it has become crucial to find ways to enhance and protect your investment. Boating enthusiasts are turning to custom replacement boat lift canopies, Midlander boat hoists, and Aquasweep Muck Blasters to keep their vessels in top shape while enjoying the beauty of perfect shores. In this article, we will explore how these innovative products can help you revolutionize your waterfront experience.
Tailor-Made Canopies for Ultimate Protection
One of the best ways to protect your boat from harsh weather conditions is by using tailor-made canopies. These custom replacement boat lift canopies are designed to perfectly fit your boat lift, ensuring your vessel stays protected from the elements. With durable boat lift covers made from UV-resistant fabric, you can be confident that your boat will remain in pristine condition for years to come.
Custom canopy sizes to fit any boat lift
Weather protection from sun, rain, and wind
Midlander Boat Hoists for Safe and Easy Boat Storage
Midlander boat hoists are an essential addition to any waterfront property. These heavy-duty boat lifts offer a safe lifting system that ensures your boat is securely stored out of the water when not in use. Easy-to-use hoists and reliable boat storage options make Midlander Boat Hoists the go-to choice for boat owners looking to extend the life of their vessel.
Heavy-duty construction for long-lasting durability
Safe lifting systems to prevent damage to your boat
Reliable boat storage for peace of mind
Aquasweep Muck Blaster: The Ultimate Waterfront Cleaner
Keeping your waterfront clean and free from debris is essential for an enjoyable boating experience. The Aquasweep Muck Blaster is a powerful waterfront cleaner that effectively removes muck and debris from your shoreline. This eco-friendly solution uses adjustable flow to control the intensity of the cleaning process, ensuring a pristine waterfront without harming the environment.
Powerful muck removal for a clean waterfront
Eco-friendly solution that won't harm aquatic life
Adjustable flow for customized cleaning
Debris control for a safe and enjoyable boating experience
Perfect Shores: The Ideal Setting for Your Boating Paradise
Finding the perfect location for your waterfront property is essential for enjoying your boating experience to the fullest. Perfect shores offer pristine waterfronts and beautiful shorelines, creating an idyllic setting for your boat. Ideal beach properties provide a tranquil retreat where you can unwind and enjoy the natural landscapes that surround you.
Pristine waterfronts for a stunning view
Beautiful shorelines to explore
Tranquil retreats for relaxation and enjoyment
Natural landscapes to enhance your waterfront experience
Conclusion: Enhance Your Waterfront Experience with Innovative Solutions
By investing in custom replacement boat lift canopies, Midlander boat hoists, and Aquasweep Muck Blasters, you can revolutionize your waterfront experience. These innovative products offer tailor-made solutions for protecting and enhancing your boat, while perfect shores provide the ideal setting for your boating paradise. Don't settle for less – choose high-quality, durable boat lift covers, safe lifting systems, and powerful waterfront cleaners to ensure your boating experience is enjoyable and hassle-free. Experience the difference these products can make and transform your waterfront property into a haven for relaxation and adventure.
Custom replacement boat lift canopies for ultimate protection
Midlander Boat Hoists for secure and efficient boat storage
Aquasweep Muck Blasters for pristine waterfronts and debris control
Perfect shores to create your dream boating paradise
By carefully selecting the right products and location for your waterfront property, you can create a boating experience that is both enjoyable and fulfilling. With the combination of tailor-made canopies, reliable boat hoists, and efficient waterfront cleaners, you'll be well-equipped to protect and enhance your investment. So, take the plunge and discover the benefits of custom replacement boat lift canopies, Midlander boat hoists, and Aquasweep Muck Blasters, and enjoy the beauty of perfect shores as you embark on unforgettable boating adventures.
Remember, investing in these innovative solutions not only ensures your boat's longevity but also enhances the overall boating experience for you and your loved ones. Don't wait any longer – revolutionize your waterfront experience today!
Maintaining Your Custom Replacement Boat Lift Canopy
While custom replacement boat lift canopies are designed to be durable and long-lasting, proper maintenance is essential to ensure they continue to protect your boat effectively. Regular cleaning and inspection of your canopy will help prevent damage from dirt, debris, and mildew. By taking care of your canopy, you can extend its lifespan and keep your boat protected for years to come.
Regularly clean the canopy with mild soap and water
Inspect for wear, tear, or damage, and repair promptly
Store the canopy properly when not in use to avoid damage
Maximizing the Lifespan of Your Midlander Boat Hoist
Midlander boat hoists are built to last, but proper maintenance and use are essential to ensure their longevity. Regularly inspecting and lubricating the hoist's components, as well as following the manufacturer's guidelines for usage and weight limits, will help keep your boat hoist functioning optimally.
Follow the manufacturer's guidelines for proper use
Inspect and lubricate moving parts regularly
Avoid overloading the hoist to prevent damage
Creating an Eco-friendly Waterfront with Aquasweep Muck Blaster
As an eco-friendly solution for waterfront cleaning, the Aquasweep Muck Blaster not only helps maintain a pristine shoreline but also contributes to a healthy aquatic ecosystem. By opting for an environmentally friendly cleaning solution, you can enjoy your waterfront property without causing harm to the surrounding environment.
Choose eco-friendly cleaning solutions for your waterfront
Be mindful of the impact your actions have on the aquatic ecosystem
Support sustainable boating practices
Preserving the Natural Beauty of Perfect Shores
Perfect shores offer a serene and tranquil environment for boat owners to enjoy. By adopting sustainable practices and engaging in responsible boating, you can help preserve the natural beauty of these ideal beach properties for future generations. Be a steward of the environment and promote responsible waterfront usage.
Adopt sustainable practices to protect the environment
Engage in responsible boating and waterfront usage
Preserve the natural beauty of perfect shores for future generations
Testimonials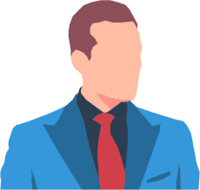 Matt and his company were phenomenal in helping me with a new cover for my pontoon hoist. He was very detailed, and followed up with me constantly until the new cover arrived. The quality of the cover was excellent and I would recommend him to anyone.
Kyle S.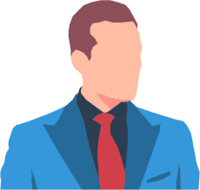 We have purchased two hoists through Perfect Shores. Matt was great to work with and guided us in selecting the right products for our needs. His knowledge was invaluable in making the decision on which hoist to purchase. Even after the hoists were delivered, he assisted us with setting them up. His service did not end with there. Every time we have had a question, Matt has promptly responded. We highly recommend Perfect Shores and Matt Glenn.
Dave H.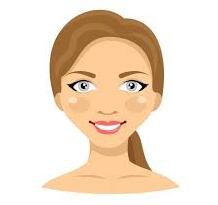 It has been our pleasure to work with Matt Glenn. He has an "old-fashioned" commitment to his customers. After our purchase, Matt has continued to install our fan in the spring and remove the fan in the fall. This service has been so valued by us. Any problems we have encountered, Matt has worked with us and his supplier to solve them. Matt is pleasant, punctual and efficient. We would highly recommend him.
Ruth H.
Proudly Serving All of The Below Listed Areas

Traverse City - Cadillac - Kalkaska - Frankfort - Charlevoix - Suttons Bay - Petoskey - Mackinaw City - Grayling
- Gaylord - Manistee - Onekama - Bear Lake - Interlochen - Elk Rapids - Fife Lake
- Manistee - Harbor Springs - Glen Arbor - Leland - Empire - Lake Ann - Torch Lake
See Our Reviews On:

Contact us for a FREE lake visit!