Ways to Maintain Your Boat Lift
Ways to Maintain Your Boat Lift
Ways to Maintain Your Boat Lift
Ways to Maintain Your Boat Lift
If you own a boat lift, it's likely important to keep it in top working order. Regular maintenance can help identify small issues before they become major problems.
Your lift cables require regular lubrication to reduce abrasion and protect their galvanized coating. Additionally, inspect them for signs of wear like rust spots or broken strands.
Check the Cables
One of the most crucial ways to maintain your boat lift is by inspecting its cables for wear. A lift that has worn-out cables won't be able to support your watercraft while submerged.
Boat lift cables are constructed of galvanized or stainless steel. Both materials offer strength and corrosion-resistance.
When cables are utilized frequently for extended periods, they will deteriorate and need replacing periodically. Depending on how often your lift is used, however, three to five years should be enough time for a replacement.
If you observe any signs of wear or damage to your lift cables, it is imperative that they are replaced promptly. Doing this will guarantee optimal performance and help avoid potential accidents from occurring.
Check the Motor
Boat lifts offer the convenient way to dock your vessel without having it submerged. However, even with proper care and maintenance your lift may experience wear and tear over time.
Maintaining your boat lift regularly will keep it in top condition for years to come, and can also help you detect small issues before they become bigger issues down the line.
Check your boat lift's motor for signs of rust or water retention, and seal any holes to keep water out. Rinse both cables and lift beams too to prevent abrasion, damage, or leaks.
Check the Gearboxes
When using a boat lift, it's essential to inspect the gearboxes regularly. Make sure they're lubricated and there are no signs of damage.
Maintaining your gearboxes can be done in several ways. One way is to lubricate them with a high-temperature lubricant.
Another way to protect the gearbox is by inspecting its seals for damage. These will help keep water out when submerged in water.
Additionally, make sure the gearboxes are regularly inspected and tested. Doing so will guarantee their proper operation as well as extend their life expectancy.
Check the Drain Plugs
Maintaining your boat lift's watertight condition is essential to guarantee the safety of both you and any passengers onboard. It also helps prevent damage due to heavy rainfall or if your vessel doesn't self-bailing.
Drain plugs are an ideal way to prevent your boat lift from adding extra weight or draining the vessel if it doesn't self-bailing. They come in various diameters and styles from Sea Dog, Attwood, T-H Marine and more for convenience.
It's essential to regularly inspect the drain plugs to make sure they remain in good condition. Furthermore, replacing them when necessary can help avoid damage and prolong their usefulness.
Check the Canopy
Your boat lift's canopy offers essential protection from the elements. Without proper care and maintenance, weather damage can quickly take its toll on your vessel; but with regular upkeep you'll extend its usefulness and save money in the long run.
To ensure the correct size canopy for your boat lift, take accurate measurements. This will guarantee it fits snugly on the frame of the lift.
Most canopies come with a sizing tag that will indicate the correct size for your frame. However, if this is not available you can use these measurements to ensure you order the right size.
|
Types of Boat Hoists
When taking your boat on or off the water, a reliable lift system is essential. Not only does this keep your vessel dry but it saves both time and money on maintenance costs as well.
Thanks to technological advances over time, boat hoists have become an invaluable asset for boat owners. Instead of using davits, modern lifts utilize cradle systems that help lift boats safely and efficiently.
Freestanding
Boat hoists are a type of boat lift designed to elevate large vessels or water crafts out of the water while they undergo repair or storage. Some hoists are freestanding, while others are permanently attached to dock areas where they're used.
When selecting a boat hoist, take into account both how much weight is being lifted and the width of your craft's beam. This will guarantee that the lift works optimally in its intended environment.
When selecting a boat lift, you should take into account the water depth and how often it fluctuates. If conditions remain consistent, a bottom-standing or freestanding boat hoist might be suitable.
Suspended
Maintaining your boat above waterline can protect it from damage caused by tidal changes, winter ice floes and debris. It also helps prevent your vessel from rocking or floating into a dock or other nearby structure.
Selecting the ideal boat hoist requires consideration of several factors, including water depth, soil firmness and wave/wake conditions. Furthermore, consider the weight of your vessel as well as any additional equipment like fuel or propellers.
If your dock is situated in shallow waters, bottom-standing lifts (also referred to as free standing lifts) are usually the best solution. These lifts can accommodate fixed docks from 3 feet up to 10 feet underwater.
Suspension lifts can be installed on either new or existing docks, with stainless steel cables, brackets, cable reels and high capacity motors to support heavier boats.
Vertical
Vertical boat hoists raise boats from the bottom of a lake or canal to a predetermined height above water. These hoists utilize cables that bear all of the weight of the vessel at all times, allowing for an extensive range of boat hull designs and styles.
Selecting the ideal boat lift depends on a number of factors, including your budget and shoreline condition. To make an informed decision, consult with a local dealer about all available options.
For instance, a lift with an eight-piling configuration is ideal for shallow-water applications and one with four pilings is suitable for deep water storage. Both come equipped with various features and add-ons that can enhance their usefulness.
When selecting the ideal lift for your boat, take into account its length, dry weight and any additional gear or fuel. Additionally, consider your preferred cradle shape when making this decision.
Cantilever
Cantilever boat hoists are designed to support a boat on dock or in storage. These hoists use two H-shaped levers that carry the entire weight of the lift without using cables or pulleys.
Cantilever models are versatile enough for a range of boat types and purposes. Most cantilever models offer 40" of lift travel, which is plenty for most vessels.
Cantilever boat hoists are typically more costly and complex to install than vertical lifts due to the required depth of water - typically 12" for floating the rack, as opposed to six inches for vertical lifts.
Additionally, cantilever lifts can be damaged if left in water - particularly saltwater. Algae and other biological growth can quickly foul up the structure of a lift and cause it to breakdown quickly.
Testimonials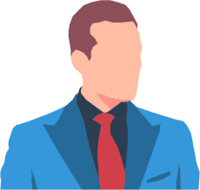 Matt and his company were phenomenal in helping me with a new cover for my pontoon hoist. He was very detailed, and followed up with me constantly until the new cover arrived. The quality of the cover was excellent and I would recommend him to anyone.
Kyle S.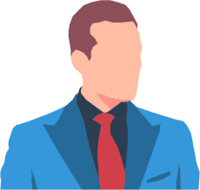 We have purchased two hoists through Perfect Shores. Matt was great to work with and guided us in selecting the right products for our needs. His knowledge was invaluable in making the decision on which hoist to purchase. Even after the hoists were delivered, he assisted us with setting them up. His service did not end with there. Every time we have had a question, Matt has promptly responded. We highly recommend Perfect Shores and Matt Glenn.
Dave H.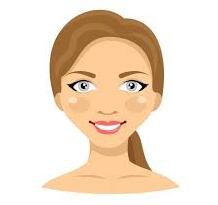 It has been our pleasure to work with Matt Glenn. He has an "old-fashioned" commitment to his customers. After our purchase, Matt has continued to install our fan in the spring and remove the fan in the fall. This service has been so valued by us. Any problems we have encountered, Matt has worked with us and his supplier to solve them. Matt is pleasant, punctual and efficient. We would highly recommend him.
Ruth H.
Proudly Serving All of The Below Listed Areas

Traverse City - Cadillac - Kalkaska - Frankfort - Charlevoix - Suttons Bay - Petoskey - Mackinaw City - Grayling
- Gaylord - Manistee - Onekama - Bear Lake - Interlochen - Elk Rapids - Fife Lake
- Manistee - Harbor Springs - Glen Arbor - Leland - Empire - Lake Ann - Torch Lake
See Our Reviews On:

Contact us for a FREE lake visit!